"Love Gone Wrong" by Wild Rivers 
---
Listen HERE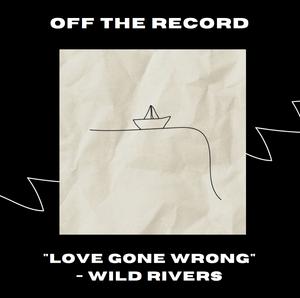 One word:   
tristful - deeply yet romantically melancholy. 
Two favorite moments:   
1).Their voices are so gorgeous together and just adds to the heartbreak.
2). How the song ends abruptly on "now it's love gone." 
Three Thoughts:   
1). I love the push and the pull of beautiful love elements and the elements of heartbreak in the lyrics of this song.
2). Favorite lyric of the song:  
"Tripping on your own feet 
Dancing to a heartbreak song" 
 3). Other favorite Wild River tunes include "Thinking 'Bout Love" and "I Do"